TSB Roll-On Aroma Oil [10ml] (Gift Set Box of 5)
- Inspired by the scents of nature, TSB Roll-On Aroma Oil comes in 5 unique blends that are perfect for many occasions. Whether you are getting ready for a night out, battling stress at work or easing into sleep, TSB Roll-On Aroma Oil offers you scents that soothe and liberate your senses. 
- Each comes with their own unique therapeutic benefits with traditional properties
- New generation of medicated oil
- Fusion of traditional and modern remedies
- Unique gift pack of 5, containing all 5 Three Star Brand Aroma Roll-On Oils. Perfect gift for all occasions!
***Every 5 sticks of Three Star Brand Roll-On Aroma Oil 10ml come with a FREE Gift Box***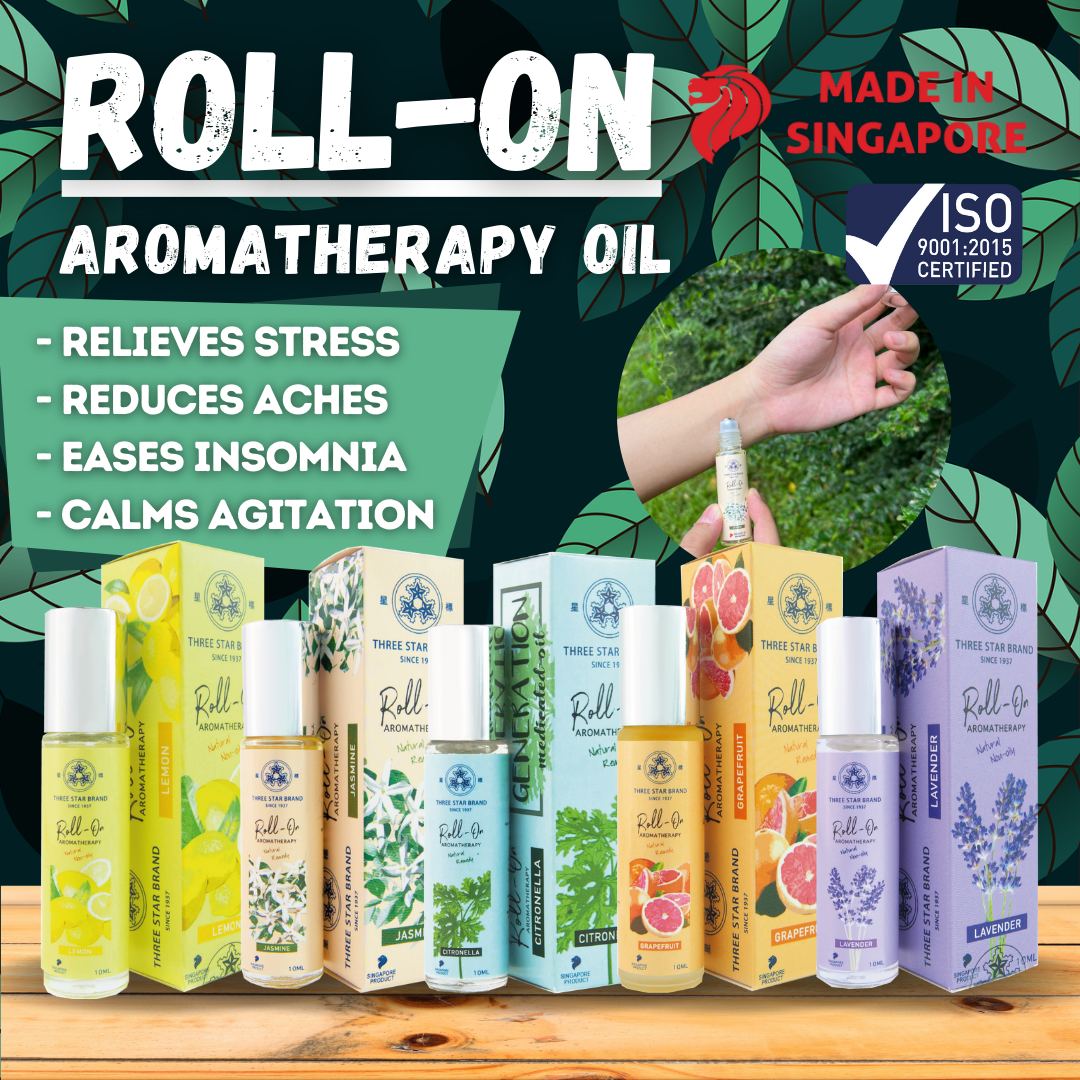 Satisfactory Delivery Service
At Mamabox, we offer our customer FREE Delivery with a minimum purchase of $39.90. Every day, we deliver to customers across the region, ensuring only the highest levels of standards and responsiveness to you at all times. 
Delivery Service Notice:
For location without lift access and need our driver to deliver to your door, there will be SURCHARGE OF $10-$100 (*Total Charge = $2/ctn x No. of floors)


We support FREE delivery (min spend $29.9) to all areas, EXCEPT for Tuas, Jurong Island and Sentosa area, there will be a SURCHARGE OF $10/ORDER. 
1. Customer Satisfaction
Your satisfaction is our #1 priority. We will do our best to accommodate your needs. 
2. Professionalism 
Our delivery specialists are professionally trained to deliver fragile and bulky items to you in a safe manner. 
3. Tip top service
We guarantee fast and reliable delivery service. 
We deliver from Monday to Friday from 10am – 8pm.
*Terms and conditions apply. Subject to changes without prior notice.